L
Los Hijos Revolucionarios
After Haiti's devastating earthquake various groups from all over the world reached themselves there to help Haitians. Among these groups were the Free Young Group of Latin America and the 51 Batalon doctors without borders. They decided to move to Haiti minutes after hearing the news and provided many humanitarian help to Haitian women, children and people. This 147-pages book of photography portrays these activities alongside unique humane issues.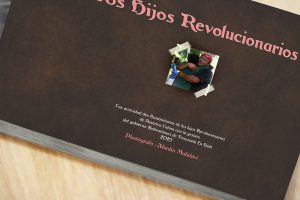 A
Abedin (War Children World Collection 2002-2013)
Abedin's professional field of work is taking photo and making documentary focusing war children. He has started taking photographs for this collection since 2002. This book is made up of his selection from his best collections. The book has 280 pages and includes photos' captions. The trial version of this book has been released this year in Switzerland and soon after will undergo some changes to be published more widespread.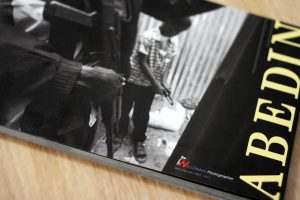 A
A Negative Canister of Water
A book is consisted of three anecdotes of Abedin's numerous journeys to Afghanistan. He was in Afghanistan between 2002 and 2004 in order to make documentaries and taking documentary photographs when the country was at her foremost instability. These anecdotes have been selected and published specifically and it is available both in English and Persian.